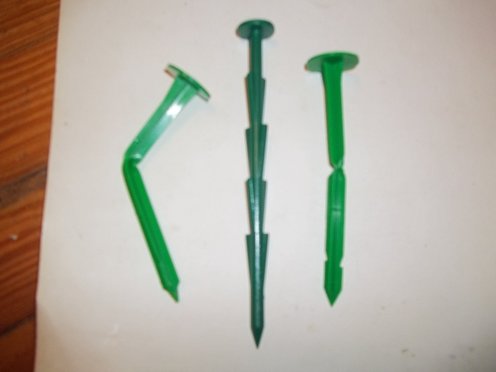 Mighty-Spikes® vs Easy Gardener "Fabric Pins"
Formed as one piece with high pressure injection molding, using super strong polycarbonate plastic, (the same plastic used for crash helmets!).
Mighty-Spikes™ will never bend or rust and they can be used over and over for many years.
Mighty-Spikes™ can be used for holding down most any product securely to the ground including;
Dimensions - 6" length, 3/8" shank, with a large 3/4" head.